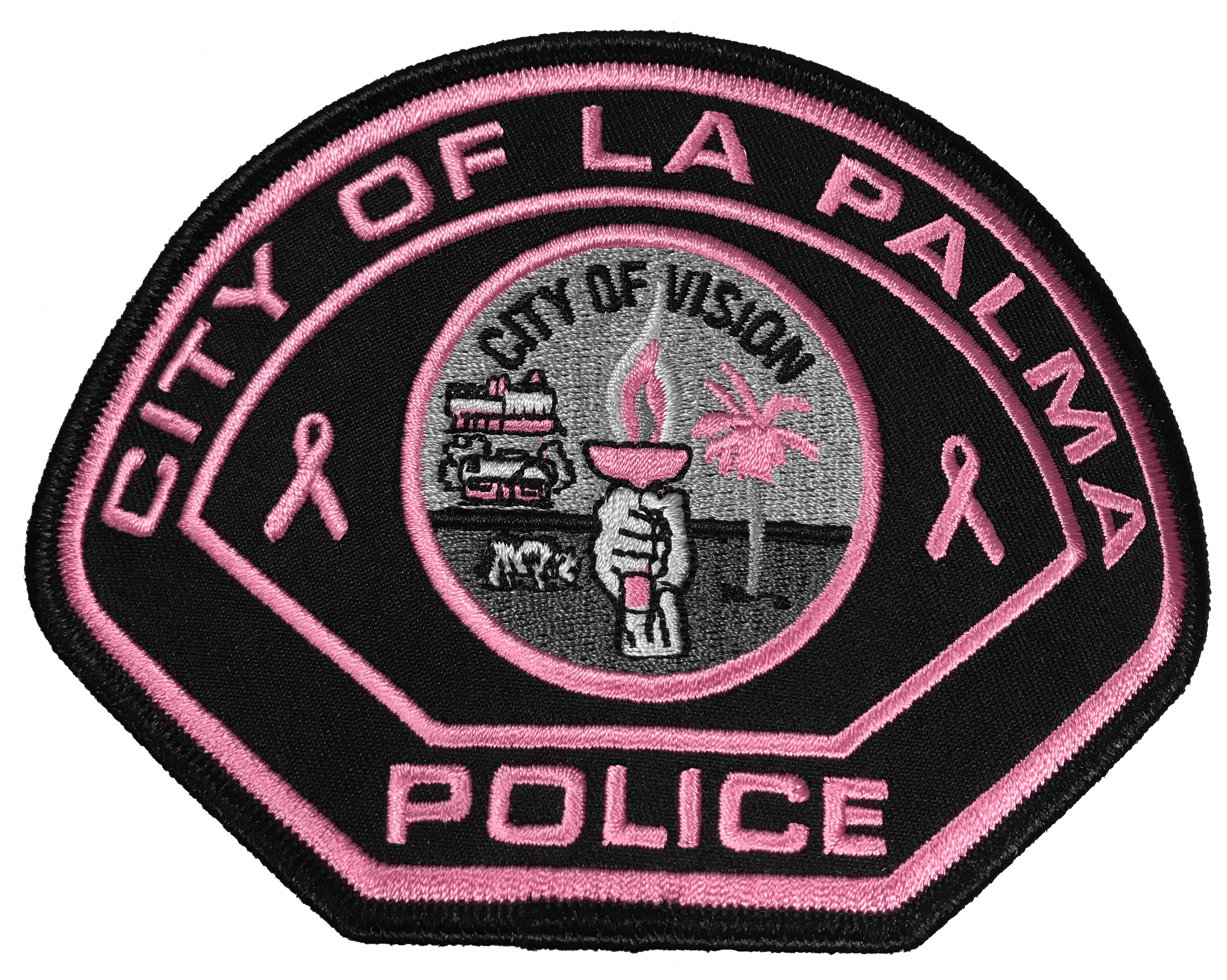 Get your Pink Patch today!

La Palma Police Association is participating in the Pink Patch Program. As part of this initiative, La Palma PA is selling their pink patches directly to the community for $10 each. All the proceeds will be donated to support cancer research trough the National Law Enforcement Cancer Support Foundation and Relay for Life.
La Palma PA is selling two pink patches for the breast cancer awareness month. All our uniformed officers will be wearing the La Palma Police pink patches, and we also have a Throwback Dairyland patch available for sale. Did you know that the City of La Palma was originally incorporated as the City of Dairyland in 1955? Ten years later as the dairy farms began to transition to residential neighborhoods, the City changed its name to La Palma in reflection of Orange County's Spanish heritage and the City's main street, La Palma Avenue.
You can purchase your patch at the La Palma Police Station during business hours at : 7792 Walker Street La Palma, CA 90623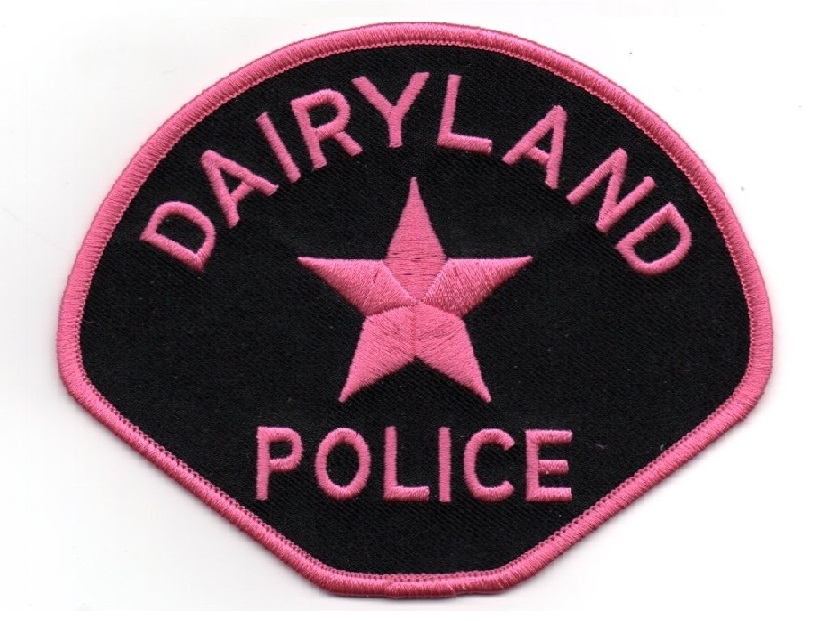 Or send a self-addressed stamped envelope along with a check for $10, made out to La Palma Police Association to:
La Palma Police Department
Atten: Pink Patch Project
7792 Walker Street
La Palma, CA 90623

What is the Pink Patch Project?
The Pink Patch Project is a collaborative effort between several public safety agencies. These agencies have partnered together to combat breast cancer by raising public awareness and to raise funds for breast cancer research and treatment.
The program centers on vibrant pink versions of the public safety officer's uniform patch. These bright pink patches have been specially designed by each participating agency specifically for the Pink Patch Project campaign. Officers will wear these pink patches on their regular uniforms for the entire month of October each year during "Breast Cancer Awareness Month."